Hi there, Marhawkman!
Edit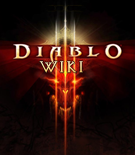 Welcome to the Diablo Wiki, and thank you for your contribution on Trang-Oul's Avatar! There's a lot to do around here, so we hope you'll stay with us and make many more improvements. We are happy you decided to create an account to make yourself part of the community. Please, take the time and introduce yourself.
Recent changes is a great first stop, because you can see what other people are editing right this minute, and where you can help.
Questions? You can ask at the community portal talk page, on the "discussion" page associated with each article, or post a message on User talk:Demise101!
Need help? The Community Portal has an outline of the site, and pages to help you learn how to edit. And take a gander at the Manual of Style for an overview of the type of writing style required in our pages.
And last but not the least, please use the Forums for any kind of discussion regarding the inner workings of this wiki and get an idea of what to do next. It is always a good idea to use the Shoutbox widget to let others know that you're online or even just to say Hi.
We're really happy to have you here, and look forward to contributing with you!
I'm not sure what the problem you are trying to express is. Are you saying you don't like the fixed width? Because that wouldn't be a technical issue, it'd be personal preference.
◄► Tephra ◄► 12:54, February 13, 2017 (UTC)
Oh, that problem again... I thought that got fixed. Unfortunately, the guy who was working on that, Rigel Kent, hasn't been active for nearly a year now. It is a shame that all the best coders never seem to stick around. The navigation boxes were popping up different and unique bugs for every browser as well as wiki skins. You already said you saw it on monobook, but which browser and/or device you are using is the more important factor. That said, even if you told me that information, I don't know how to fix it. Either Rigel Kent will need to return or someone new with sufficient CSS knowledge will need to show up. In the mean time, if seeing the links is important to you, using a different skin, browser, or device will almost certainly solve the issue.
◄► Tephra ◄► 16:29, February 14, 2017 (UTC)
Community content is available under
CC-BY-SA
unless otherwise noted.