Hi there!
Edit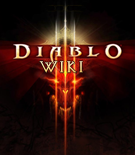 Welcome to our wiki, and thank you for your contributions! There's a lot to do around here, so I hope you'll stay with us and make many more improvements. I am happy you decided to create an account to make yourself part of the community. Please, take the time and introduce yourself.
Recent changes is a great first stop, because you can see what other people are editing right this minute, and where you can help.
Questions? You can ask at the community portal talk page, on the "discussion" page associated with each article, or post a message on my talk page!
Need help? The Community Portal has an outline of the site, and pages to help you learn how to edit. And take a gander at the Manual of Style for an overview of the type of writing style required in our pages.
And last but not the least, please use the Forums for any kind of discussion regarding the inner workings of this wiki and get an idea of what to do next. It is always a good idea to use the Shoutbox widget to let others know that you're online or even just to say Hi.
I'm really happy to have you here, and look forward to contributing with you!
Re: Infoboxes
Edit
Hello,
I have used lots of infoboxes in the past but I hev never actually created no ones... so I don't really know how it works.
Try asking Danrr - the administrator. He should be able to help you.
_V_
Hwanin's inventory pictures
Edit
Hwanin's is a bit of an anomaly as they appear to be grey like Sigon's or an item with the Faithful mod on the Arreat Summit, but in the actual game, they're much more gold or normal colored. I put up a screenshot as it appears in the game, but I left your picture as well. Perhaps we can work something out?

I have a screenshot for the belt as well, but I'll put that up tomorrow morning unless it's really breaking continuity.Breywood 01:37, January 27, 2011 (UTC)
Community content is available under
CC-BY-SA
unless otherwise noted.