Hi there!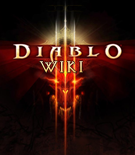 Welcome to Diablo Wiki, and thank you for your contribution on Wake of Fire! There's a lot to do around here, so I hope you'll stay with us and make many more improvements.
Please sign in and create a user name. It's an easy way to keep track of your contributions and helps you communicate with the rest of the community.
Recent changes is a great first stop, because you can see what other people are editing right this minute, and where you can help.
Questions? You can ask at the community portal talk page, on the "discussion" page associated with each article, or post a message on User talk:Richard1990!
Need help? The Community Portal has an outline of the site, and pages to help you learn how to edit.
And last but not the least, please use the Forums for any kind of discussion regarding the inner workings of this wiki and get an idea of what to do next.
I'm really happy to have you here, and look forward to contributing with you!
-- Richard1990 (Talk) 02:38, 21 June 2009
---
This is the discussion page for an anonymous user who has not created an account yet, or who does not use it. We therefore have to use the numerical IP address to identify them. Such an IP address can be shared by several users. If you are an anonymous user and feel that irrelevant comments have been directed at you, please create an account or log in to avoid future confusion with other anonymous users.