Dead Cells Final DLC - The Loop
Play Sound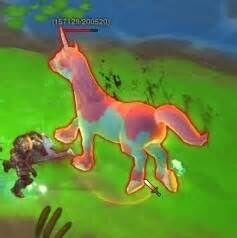 Princess Lilian, Divine Gifts, is a Unique Unicorn found in Whimsydale (only Whimsydale, NOT in Whimsyshire in Act I) of Diablo III.
In combat, she has Arcane Enchanted, Illusionist, and Electrified affixes.
Princess Lillian has a 1% spawn rate in Whimsydale, but if she appears, she drops Cosmic Wings on death.
Trivia

This section contains facts and trivia relevant to this article.
This monster, along with Sir William, is one of the two Unique monsters that can appear in only one of the two incarnations of the secret rainbow level, and not in both.