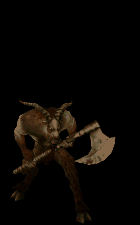 The Moon Clan are a khazra clan that has a presence in Khanduras.[1][2] The skin of these khazra has a pale, luminous glow. It is said that the Moon Clan once herded Hellhounds, as their immunity to lightning made them impervious to the beasts' electrical discharges.[3]
Moon Clan khazra are encountered in Diablo II and Diablo III, in each case representing baseline khazra. Despite what their lore would suggest, they bear no particular resistance to lightning attacks.
Known Members
Edit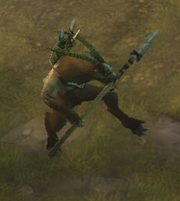 References
Edit
Community content is available under
CC-BY-SA
unless otherwise noted.