Mantra of Retribution


Class: Monk
Required Level: 21
Skill Category: Mantras
Active / Passive
Cost: 50 Spirit

Passive: The Monk and their allies within 60 yards deal 101% of the Monk's damage as Holy to attackers when blocking, dodging or getting hit.

Active: Increase the amount of damage dealt to 202% damage as Holy for 3 seconds.

Damage Type: Holy
Other Stats: Can be cast on the move; Does not interrupt casting; Only one Mantra may be active at a time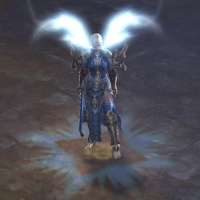 Mantra of Retribution is a Mantra skill used by Monks in Diablo III. It resembles Paladin's Thorns Aura.
Passively chants a Mantra that causes the Monk and all allies within 60 yards deal 101% of the Monk's damage as Holy to attackers on each hit, even if that hit has been dodged or blocked. This damage has zero Proc Coefficient, however.
When activated, doubles the damage to 202% for 3 seconds.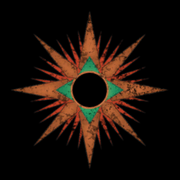 Monks can only have one Mantra skill at a time, but effects of different Mantras (and even of different runes of the same Mantra from different Monks) stack.
Retaliation: damage type changes to Fire, increases damage to 202% (404% when activated). 
Transgression: also passively increases attack speed by 10% for the Monk and affected allies.
Indignation: enemies damaged by Mantra of Retribution have a 20% chance to be stunned for 3 seconds.
Against All Odds: also gives a chance to restore 3 Spirit to the Monk when Mantra of Retribution deals damage. This chance starts off very high, but decreases if multiple frequent hits occur.
Collateral Damage: enemies damaged by Mantra of Retribution have a 75% chance to be hit with a blast instead of a single hit, suffering a feedback blast, dealing 101% damage as Holy to itself and nearby enemies.
Non-rune enhancements
Edit
Inna's Mantra Set (Set Bonus for 2 pieces): increases the base passive effect of the Mantra by 100%.
Inna's Mantra Set (Set Bonus for 4 pieces): grants basic passive effect of all four Mantras at a time.
Chant of Resonance: reduces Spirit cost of activating the Mantra by 50% and increases Spirit regeneration by 4 per second when the Monk has any Mantra skill.

This section contains facts and trivia relevant to this article.
In Diablo III game archives, this Mantra is dubbed "retribution aura", which is probably its original name.
Community content is available under
CC-BY-SA
unless otherwise noted.